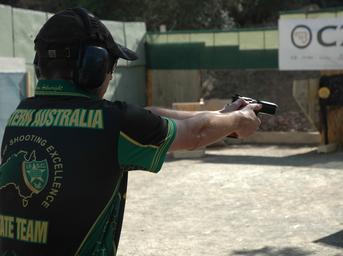 So you've made the decision that you're wanting to sign up to the Pine Valley Pistol Club and go through your training course. This page will give you all the necessary information for singing up and the forms you will need.
Training and Membership Costs
Pine Valley Pistol Club training fee = $350.00
Annual Pine Valley Pistol Club fee = $350.00 (pro-rata fee from 1st Jan to 30th June = $175.00)
Pine Valley Pistol Club Nomination Fee = $200.00 (this is a one off payment – family member under the same roof are exempt)
Annual IPSC Membership fees = $110.00 (pro-rata=$55)
The full fees will come to $1010.00 (pro-rata fees for first member = $780.00)
Family/Junior memberships are 25% of the membership fees. There is no nomination fee required, but the training fee is still the same.
---
Ongoing Training Expenses
There will be a weekly fee of $40 for ongoing equipment hire for the duration of training.
Police Certificate
A current Police Certificate (no more than six months old) is required with any application for membership to the Pine Valley Pistol Club. The Police clearance form is required before commencement of the training course. You will not be able to handle a firearm without producing this form. Failure to provide this information and balance of fees will result in the cessation of training.
---
Build Days
It is a requirement for all PVPC members to attend 1x Build Day a year. This is similar to a busy bee where members will assist the range captain in moving range equipment around to get it ready for the following months' Trophy Match. Members who attend the build day will be ticked off a list, and will receive a $50 discount on their membership fees for the following year. Members who fail to attend the build day will receive a $200 levy to their membership for the following year.
Let's Get Pewing!
If you've read through the website and you think this is for you, click on the button below to submit a new membership enquiry, to find out when our next training course is, and to sign up for one of the greatest sports in the world!
---